Creating a safe working environment through control measures and enforced policy is a core of our business practise at JBSR, we pride ourselves in creating and maintaining an injury free environment.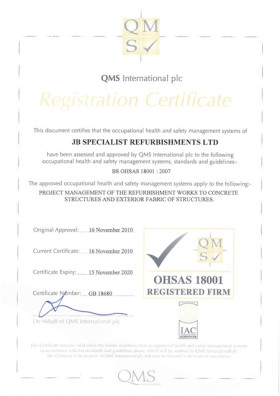 Our approach of incident free environments through integrated and enforced health and safety standards is key in ensuring that our employees, supply chain, customers and the public all benefit from our commitment to ensuring an excellent standard of safety, health and environment performance.
JBSR's health and safety strategy integrated into all of our projects from planning, commencement, project assessment, risk assessment, supervising and monitoring systems ensures safety and zero harm to our employees, sub-contractors, customers and public around us.
JBSR Ltd is committed to safety, with a proven safe track record of zero accidents, reinforced by our ISO 18001 accreditation in addition to ISO 9001 & 14001.